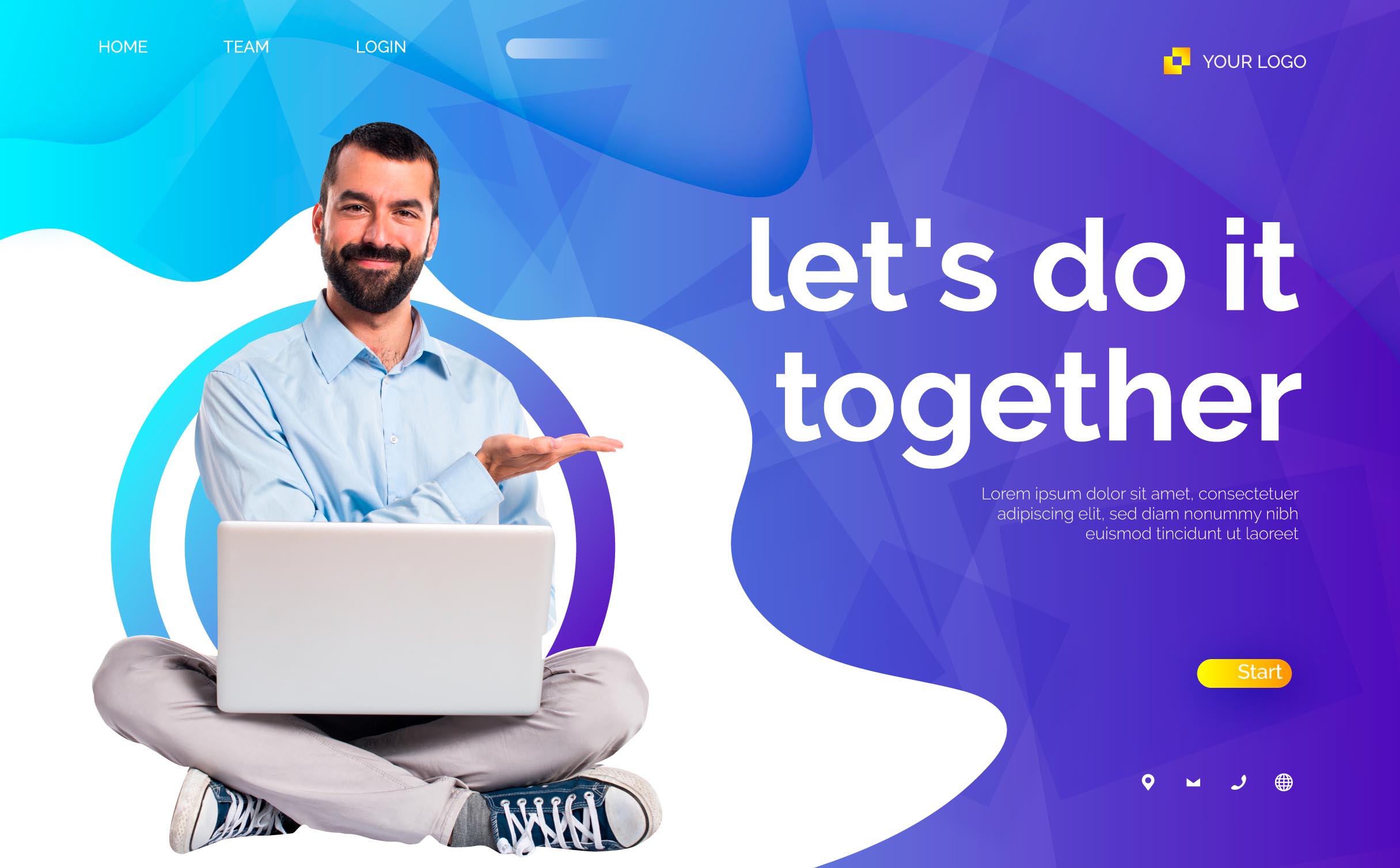 Find out the purpose
The general animation design objective for a homepage is to create a visually engaging experience that helps attract and retain the attention of website visitors. Simple animations can be used to highlight key features, products or services, guide users through the site, and convey interactivity and feedback. They can help communicate information quickly and effectively and add personality and interest to designs. Overall, the goal of using simple animations in homepage design is to enhance the user experience and create a more memorable and enjoyable browsing experience.
Simple is the best way
Of course! When considering whether simplicity is the best way to design a GIF animation for a website page, it's important to keep in mind the overall purpose of the page and the audience it's intended for. In some cases, a simple GIF animation can be an effective way to grab attention and convey information quickly and clearly. For example, if you're creating a landing page for a product or service, a GIF animation that effectively showcases the product or highlights its key features can be a powerful way to communicate value to potential customers.
Pick the right colors
Above all, it is important to think about the overall color palette of the website. Your animation should complement the existing colors on the page, rather than clash with them. Examine the website's color scheme and identify the dominant colors. Consider using those same colors or shades that complement them in your animation. Second, consider the mood or emotion you want to convey through your animation. Colors can have a significant impact on how people feel, so choose colors that match the desired mood or emotion. For example, blue can be soothing and trustworthy, while red can be energizing and passionate.
Select Plan
We have, more options to adjust your budget and requirement. Choice your perfect plan.
Complete Brief
Give us your requirement/details to make your project 100% successful.
Launch your project
Complete our all process to make your project perfectly Launch.
Project Done
Select and approve your Service, Make sure your Project has been Successfully done.
Frequently Asked Questions
Best Quality
Get your quality work, certified with our skilled staff.
Original Work
All our work is original and creative.
Money Back Guarantee
If you don't get perfect design, get your money back.
We Provide Good Quality Work. What Are You Waiting For?
Upwaw always ready to make your business powerful with branding. Create a brief and send a request to us and boost your brand at a price that fits your budget.