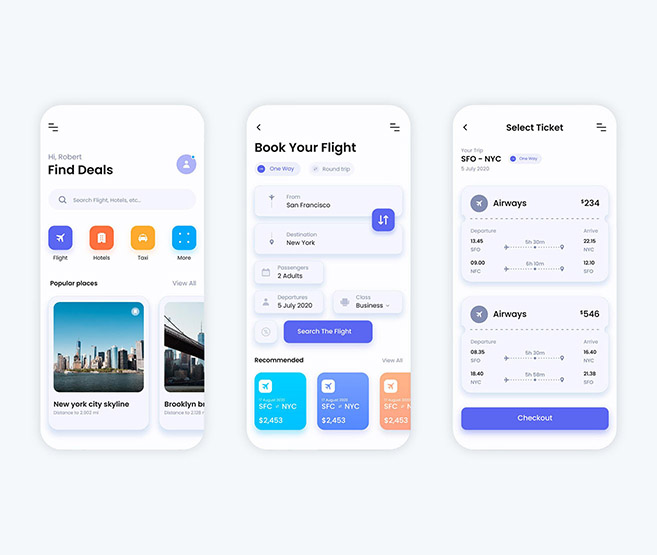 Simplify functionality
Many functions that work great on desktop may not work at all on mobile devices. So mobile functionality should be optimized and simplified. Where should you start? First, redefine the menu bar, making it more intuitive and accessible.
Minimize content
People want smaller mobile screens to render the same amount and quality of content. The main principle you should be governed by is minimalism. However, remember that the main message of the content must be preserved.
Preview your app
Be ready to preview your app and make changes. Don't hurry to get the final output from the designer. You may simply adjust to current requirements and users' expectations, and this will help you improve both your app and UX.
Select Plan
We have, more options to adjust your budget and requirement. Choice your perfect plan.
Select Plan
Give us your requirement/details to make your project 100% successful.
Launch Your Project
Complete our all process to make your project perfectly Launch.
Project Done
Select and approve your Service, Make sure your Project has Successfully done.
Frequently Asked Questions
Best Quality
Get your quality work, certified with our skilled staff.
Original Work
All our work is original and creative.
Money Back Guarantee
If you don't get perfect design, get your money back.
We Provide Good Quality Work. What Are You Waiting For?
Upwaw always ready to make your business powerful with design. Create a brief and send a request to us and boost your brand at a price that fits your budget.